EXPER N'CO
Benefit from tailor made and sustainable solutions for all your hydroelectricity installation and river transport infrastructure projects.
EXPER N'CO
Talk to us about your project
Local authorities, territorial actors, developers, etc., profit from more than 85 years of expertise.

EXPER N'CO

's STRONG POINTS

An engineering office specialised in hydroelectricity developments and infrastructures and backed by the knowhow we've acquired on the Rhone, we assist you throughout your project's lifecycle. From designs to construction and then commissioning and operation/maintenance, an entire team of dedicated engineers is ready to work alongside you to provide a global and tailor-made response.

The experience of specialists in operation and maintenance, in port developments and renewable energy management.

Global management of your project: consulting and studies upstream, design, assistance to the owner, construction, assistance with operation and maintenance.

The assistance of experts in hydrology, meteorology, hydraulics and modelling, the environment, design, civil engineering, electricity and hydromechanics.

The systematic integration of today's challenges: reliability and safety, optimisation of the value of investments, sustainable development, the environment, security and innovation.

Constant technical and technological benchmarking with phases of experimentation dedicated to offering you forever more innovative solutions as close as possible to your expectations and constraints.
EXPER N'CO

'S 5 AREAS OF INTERVENTION
NAVIGABLE WATERWAYS Consulting to upgrade and maintain your infrastructures or develop new waterways. Design, hydraulic optimisation and remote lock control.

HYDROELECTRIC DEVELOPMENT SCHEMES Design and construction of new projects and the renovation of existing structures. Diagnostics and consulting to optimise the production, operation and maintenance of your structures.

ASSISTANCE FOR OPERATION AND MAINTENANCE Assistance for the production management, operation and electromechanical maintenance, and civil engineering of hydroelectric schemes in compliance with quality procedures and safety and security regulations.

RIVER DEVELOPMENT AND RESTORATION Innovative solutions that integrate all the technical, economic, environmental and societal aspects of your project: dikes, bank protection, eco-engineering, ecological continuity and restoration of natural habitats, etc.

HYDRAULIC AND HYDROLOGICAL MANAGEMENT OF RIVER SYSTEMS From master plans to operational tools: mathematical models and scale models, measurement networks, hydrometeorological forecasts, sediment management, hazard studies and risk management.
The Hydraulic Structure Behaviour Analysis Centre (CACOH): an integrated laboratory for physical modelling, monitoring structures and metrology (hydrometry, bathymetry, hydrography).
The Intermittent Production Management and Optimisation Centre (COCPIT): a unique platform in France that groups meteorological forecasting, production optimisation, remote hydropower plant control and access to the market.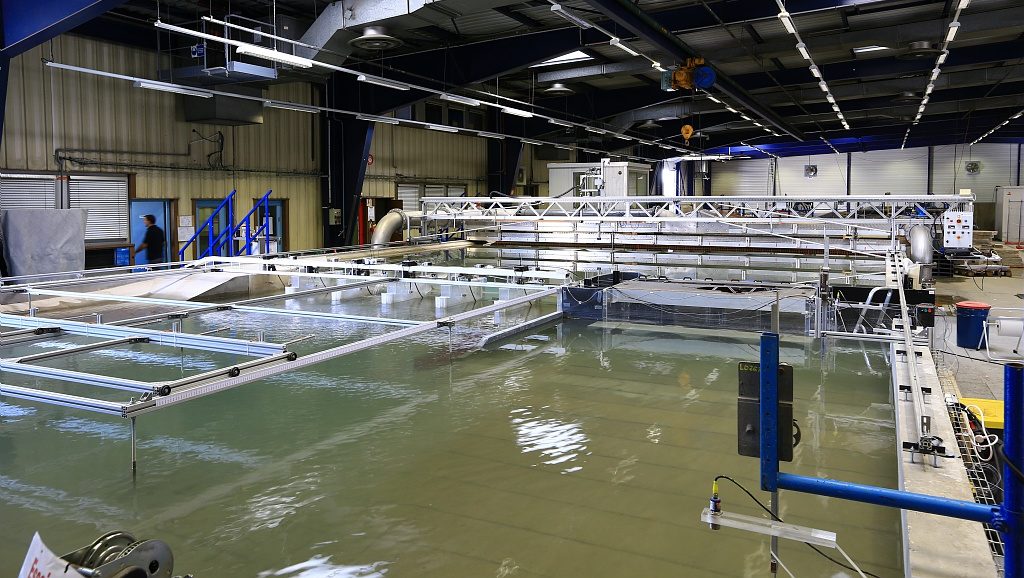 3 GOOD REASONS
FOR CHOOSING EXPER N'CO
A historic actor
85 years' experience acquired on the Rhone: CNR has managed the river since 1934.
Leading edge expertise
Acknowledged in France and abroad: our knowhow is recognised in more than 30 countries.
Major successes
The design of the Panama locks and technical assistance for the sustainable development of the main course of the Mekong.
ACTING TOGETHER
With our clients we build the best strategies to ensure their installations perform as efficiently as possible. Each project is unique, that's why we set up a genuinely partnership-based approach that relies on attentive listening and experience sharing, the guarantees of success.
ACTING FOR ECOLOGICAL TRANSITION
In the framework of "Initiatives for the Future of Great Rivers", we assert our commitment in favour of successful energy transition. Positioned at the heart of this international forum, we contribute to proposing concrete technical and institutional solutions for the climatic and environmental challenges faced by rivers.